Can My Ex-Spouse Get a Domestic Violence Injunction Just by Asking for One?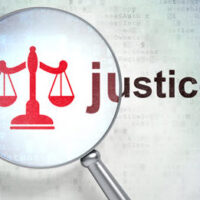 A final judgment for protection in a Florida domestic violence case can be devastating for the defendant. Not only does a permanent injunction publicly tar you as an abuser–even if you never committed a violent act–it can affect your basic civil rights. Indeed, if you are an immigrant living in the U.S. you can be deported or rejected for citizenship based on a domestic violence order.
That is why it is incumbent on all Florida judges to exercise caution and respect a defendant's constitutional right to due process. Judges are often sympathetic to accusers, even those who lack evidence to support their abuse claims. But sympathy can never justify issuing a permanent injunction without first affording the defendant a chance to be heard.
Appeals Court: Ex-Husband Had a Right to Defend Himself
Unfortunately, there are some judges who simply ignore the law when it comes to domestic violence orders. Here is a recent example from northern Florida. This case involves a formerly married couple that divorced in 2011. Some five years later, the ex-wife asked a judge in Nassau County, Florida, for a permanent injunction. She alleged her ex-husband "had threatened to kill her and had disparaged her to their daughter."
On the day of the hearing on the ex-wife's petition, the ex-husband did not appear "due to circumstances beyond his control." The ex-husband's domestic violence defense attorney was present and asked for a temporary delay, which the judge denied. The judge then asked the ex-wife if she "still wanted an injunction." She answered "yes," and on that basis, the judge issued a permanent order. The ex-wife presented no other evidence and the ex-husband was never permitted to speak in his own defense.
The Florida First District Court of Appeal said the judge failed to follow the law. First, the judge was required to give the ex-husband a "reasonable opportunity" to "disprove the allegations made in the complaint." There was simply no excuse for the judge to "order a final permanent injunction without allowing the [ex-husband] the opportunity to be present and heard."
Second, the injunction itself was "not supported by a sufficient evidentiary basis." To put it bluntly, the First District said there was no evidence. All the judge did was ask the ex-wife if she wanted an injunction. "Her statement that she did was not a sufficient basis for granting the injunction," the appeals court observed. Accordingly, the appeals court reversed the lower court's decision granting the injunction and reversed with instructions to conduct further proceedings, i.e. hold a proper evidentiary hearing.
Have You Been Accused of Domestic Violence?
We do not know exactly what happened between the former spouses in the case above. But false accusations of domestic violence are sadly commonplace in divorce and child custody disputes. For instance, one parent may use the mere threat of an allegation to receive a more favorable financial settlement. Such actions are not only dishonest, they also undermine legitimate domestic violence victims who rely on the law for protection.
If you have been accused of domestic violence, you have the right to stand up and be heard in court. An experienced Miami domestic violence defense attorney can help. Call the Law Office of Julia Kefalinos today at 305-676-9545 to schedule a free consultation.
Source:
cholar.google.com/scholar_case?case=2706602578503434103