What Are My Debt Relief Options Following the Government Shutdown?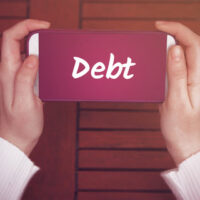 The recent partial federal government shutdown was the longest in U.S. history, and affected hundreds of thousands of workers. This includes not just direct employees of the federal government, but also individuals who work for government contractors, many of whom still have yet to receive back pay. For Florida workers living paycheck-to-paycheck, this means the still-lingering effects of the shutdown include struggling to keep current on their debts, including mortgages, credit cards, and student loans.
CDIA Issues Guidelines on Forbearance
The Consumer Data Industry Association (CDIA), the trade association for credit reporting companies, issued guidance to its members during the shutdown in early January regarding the use of "forbearance." This refers to a form of debt relief where a lender permits a borrower to "temporarily postpone making regular monthly payments." Forbearance is not the same as debt forgiveness, the CDIA cautioned, but rather a mutual agreement to suspend payments "until a later time."
The CDIA noted forbearance agreements are commonly used to help borrowers temporarily unable to make payments on their mortgage or student loans, but the practice can be applied to "any type of loan." The CDIA and individual credit reporting agencies maintain systems for borrowers to report debts under forbearance agreement in such a way as to not affect the borrower's overall credit score.
NBC 6 South Florida also reported that the Office of Personnel Management, the federal agency responsible for managing the government's civilian workforce, has provided a series of sample letters that employees can use "when working with your creditors" to mitigate the impact of the shutdown.
Proposed Bill Could Remove Negative Credit Report Items
Some elected officials have also taken steps to try and help federal workers. On February 8, New York State Attorney General Letitia James announced the creation of a debt relief program for "workers and families in New York" affected by the shutdown. James' office handles debt collection referrals from a number of state agencies. She said that any previously furloughed federal employee or contractor, or a member of their family, could apply for debt relief through the Attorney General's office until May 28.
At the national level, a bipartisan group of U.S. senators led by Virginia's Mark Warner introduced legislation on February 15 to "protect the credit reports of federal workers and contractors." The proposed bill "would require credit bureaus to remove negative information that was placed on the credit reports of federal workers and contractors who missed payments as a result of a government shutdown," according to a press release from Warner's office.
Regardless of whether Congress acts on this bill, as a Florida resident affected by the shutdown, you still have a number of options for seeking debt relief related to recent events outside of your control. A qualified Miami debt relief lawyer can review your situation and outline your best available options for dealing with your creditors. Contact the Law Office of Julia Kefalinos at 305.676.9545 to schedule a consultation with a debt relief attorney today.
Sources:
nbcmiami.com/news/national-international/Companies-Offer-Govt-Shutdown-Freebies-to-Impacted-Workers-504327611.html
cdiaonline.org/important-metro-2-guidance-reporting-forbearance-information/
ag.ny.gov/press-release/attorney-general-james-offers-debt-relief-workers-and-families-impacted-federal
nbc29.com/story/39973338/warner-introduces-act-to-protect-credit-scores-of-shutdown-workers